Our diverse fleet and experience operating along the world's major shipping lines enables us to deliver regular, secure and economical ocean freight services for our customers around the world.
Whether transporting smaller consignments or larger shipments across the ocean, our priority is to deliver your sea freight safely, on time and within budget.
In addition to international sea freight services, we also offer a range of coastal shipping operations to and from ports within East Africa.
• Full container load (FCL) door-to-door import and export worldwide
• Provision of containers and cargo equipment
• Transshipment services to/from a mother vessel using barges and floating
cranes
• Export sea freight and less than a container load (LCL) consolidation services from rest of
the world to Africa.
• Import sea freight and less than a container load (LCL) consolidation services to Africa from
rest of the world.
• Coastal shipping in Djibouti
• Comprehensive shipping between Djibouti and rest of the world with purpose-built roll on/roll
off (Ro/Ro) vessels servicing Bass Strait daily.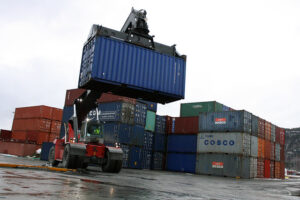 Freight Types We Move By Sea
As well as general cargo, we can move a wide range of specialised freight by sea including:
• Dangerous goods
• Perishable and temperature-controlled goods
• Oversized cargo
• Medical waste
• Weaponry
• Vehicles and parts
• Hanging garments
• Oil and gas
• Bulk commodities (aggregates, coal, iron ore)

Freight Sizes We Move By Sea
Our diverse fleet and history of sea freight logistics experience enables us to handle freight in a
range of sizes, including:
• Palletised freight
• Break bulk and bulk freight
• Full container loads (FCL)
• Less than container loads (LCL)
• Oversized cargo and machinery
We can move freight of almost any size, configuration and type – contact us if you have different
requirements and we'll work with you to find a solution that meets your needs.